Celebration Selection - Dried Fruits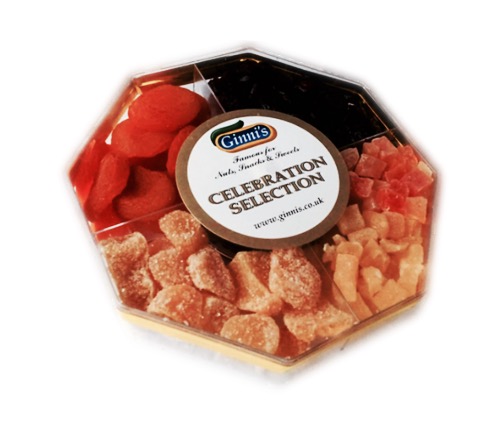 Celebration Selection - Dried Fruits
A delicious assortment of: Apricots, Black Raisins, Papaya, Pineapple, Green Raisins and Cranberries.
Our Dried Fruits Celebration Selection is perfect for celebrating and sharing with family and friends. These variety boxes make a great gift for any special occasion or event - and are sure to keep any dried-fruits lover happy!
We've picked the very best selection for you to enjoy!
+ INGREDIENTS AND ALLERGY INFO
-APRICOTS: Apricots Sulphur Dioxide. ALLERGY INFO: Please see ingredients in bold
-GREEN RAISINS: Green Raisins.
-PAPAYA: Papaya, Sugar, Citric Acid, Sodium Matabisulphite.
-PINEAPPLE: Pineapple Core, Sugar, Citric Acid, Sodium Matabisulohite.
-CRANBERRIES: Cranberries, Cane Sugar, Vegetable Oil (Sunflower)